Soon after experiencing the traumatic birth of her daughter in February, Dr. Erin King-Mullins, a colorectal surgeon in Atlanta, Georgia, faced the coronavirus pandemic and sheltering-in-place. The anxieties and stressors associated with this prompted her to search for support and resources. She didn't find what she was looking for, so she created her own — Corona Mamas.
During this time, the many disparities in the Black community were magnified and then topped off by significant social unrest. As a Black woman, she sees racism as much of a public health problem as COVID-19 and wanted to address both public health issues through her interviews and blog posts on her website.
Corona Mamas serves as a community for moms of all kinds to have a place of refuge during the pandemic and time of social unrest.
Read on to learn her story.
This interview has been gently edited for length and clarity.
GoDaddy: Tell us about yourself.
Erin King-Mullins: I'm a new mom and a colorectal surgeon. I live in Atlanta, Georgia with my husband, infant daughter and three bonus daughters. I used to love traveling, but motherhood and the pandemic have given me a whole new appreciation for home life.
GoDaddy: How did you get started with Corona Mamas? What were your first steps?
Erin King-Mullins: I initially just started a social media account dedicated to new moms during the pandemic to share stories and serve as moral support. I then saw how all moms were being affected by the pandemic as parenting was starting to look completely different from working from home, distance learning, etc.
With that and the social unrest, I knew something bigger than a Twitter handle had to be created.
I brainstormed and realized I wanted to hear how other moms were handling their home and work life during the pandemic. I also wanted to tell my story and share information on the things I found myself researching online, like birth trauma, difficulty with breastfeeding, and having difficult conversations with children about the current social climate.
Because of all the things I wanted to cover, I decided a combination website and blog was the way to go.
Related: How to start a blog in 7 steps (in 2020)
GoDaddy: What external pressures are you up against?
Erin King-Mullins: My biggest pressure now is literally trying to beat the clock. Most times I'm fighting my own self-imposed deadline to create more content or do more interviews.
GoDaddy: How do you balance your career as a surgeon, motherhood and Corona Mamas?
Erin King-Mullins: I can't quite say there is balance rather than coordination.
At times when I have a free moment and an idea comes to mind, I will literally open the notes app on my phone and dictate what's on my mind so I can remember later. Sometimes it's a word salad and I have to figure out what I meant.
This is a labor of love and I like to take my time and add/create content as I take in what's going on around me so as to provide something meaningful. I'm less concerned about quantity but more so quality. That's the nature of my practice in medicine as well.
GoDaddy: What is your day-to-day routine like? How do you work?
Erin King-Mullins: Nights and weekends after work and between taking care of the baby is my time to focus on content.
Every day is different and that also adds to the excitement of what the site is about.
As new topics take flight on social media or in the news cycle, that points me in the right direction for creating content.
Related: Back to school and back to business — How to run a business with kids at home
GoDaddy: What resources have helped you on your journey?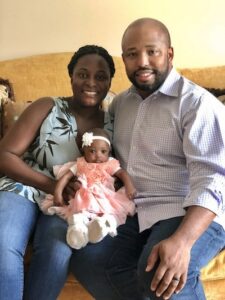 My husband [Michael Mullins] has been my biggest motivation. He encouraged me to start the community as I talked about some of the things I was going through.
He saw the need for women like me to show how vulnerable we are in and around childbirth, and how these traumatic experiences need to be shared and discussed to help one another.
Social media has been a great tool. Seeing what women are posting and discussing helps drive some of my blog posts.
GoDaddy: What GoDaddy products or services do you use to help you achieve your goals? How have these tools helped you?
Erin King-Mullins: I currently use the website builder with the blog feature. The website templates are amazing! I have no background in web design so finding templates that really fit my content well was priceless.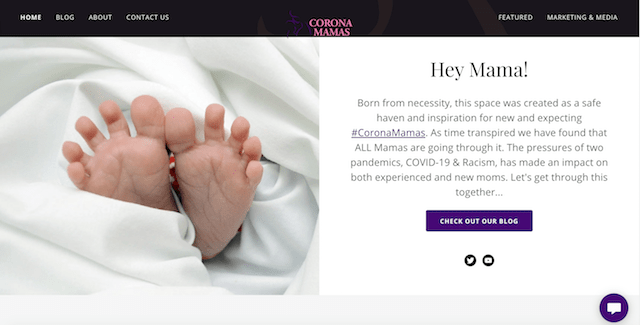 GoDaddy: What challenges have you overcome so far? Any big milestones or achievements?
My biggest challenge is the combination of being a new mom and having a busy schedule. I often think of things I want to write about when I'm not necessarily at a time and place to sit down at the computer to create content.
Two great milestones would be my interview on the "Karen Hunter Show" on satellite radio after she saw my social media efforts and my being a part of a segment on the "Today" show about moms during the pandemic.
These were fantastic experiences that just affirmed the need for what I'm doing.
GoDaddy: How has the larger platform of the Today Show impacted Corona Mamas? Have you seen an increase in interest?
Erin King-Mullins: Being on the Today show was surreal. It exponentially increased the traffic on my site.
It also provided me opportunities such as this to then reach an even bigger audience.
GoDaddy: How are things today? What are you focusing on?
Erin King-Mullins: Things are going well. I feel we are proceeding at an adequate pace especially just having launched the site on June 29.
The current focus is on growing the community and creating partnerships to build an even bigger following.
GoDaddy: What does success look like to you?
Erin King-Mullins: Success to me is continuing to get feedback that the Corona Mamas community is finding value in my content. This provides validation for me that what I was looking for is what so many other moms are looking for.
Success to me comes one click at a time.
Related: Finding a supportive community in tough times
GoDaddy: Where do you want to take your website in a post-pandemic world? How do you think this experience will shape new parents moving forward?
Erin King-Mullins: Life post-pandemic will likely be changed in some way forever.
We are all learning to pivot and adapt to the changes in the world in the face of COVID-19 and glaring social injustices.
Hopefully, Corona Mamas will have staying power by adapting to the needs of moms as they present themselves. There will always be a reason to fight on behalf of moms, and we hope to be there every step of the way.
GoDaddy: Where do you see yourself, and your business, in five years?
Erin King-Mullins: In five years, I would love to see our site and blog to just be a trusted resource amongst women. Some may be parenting during hard times. Some may be having a difficult time with pregnancy. And still, some may just need affirmation.
We want to be that friend for them when they may be afraid to consult with friends or family.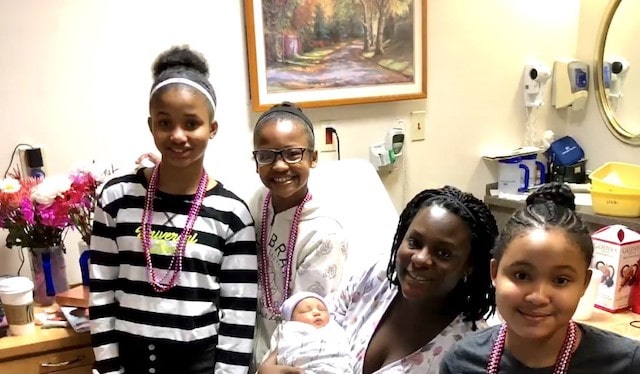 GoDaddy: What do you want other people to feel, especially new moms when they visit your website?
Erin King-Mullins: I hope that anyone visiting my site can find something valuable. Whether it be moms or their loved ones, we hope to provide a pearl anyone can walk away with for themselves or to share with moms in their life.
GoDaddy: Any advice or recommendations for other aspiring entrepreneurs?
Erin King-Mullins: You don't have to have it all completely figured out when you start.
Your goals and directions may change after you lay the initial groundwork, so you have to stay open and flexible.
Your audience/customers will show you what they want and need from you.
Many thanks to Erin King-Mullins for sharing her story. Be sure to check out the Corona Mamas website and follow Corona Mamas on Twitter and subscribe to the YouTube channel.
The post GoDaddy Q&A with Corona Mamas founder Erin King-Mullins appeared first on GoDaddy Blog.