Social media is an important tool for business owners and managers. It can help you make connections with new and returning clients or patrons, build trust and provide customer service. Navigating through setup and maintenance for social media accounts might seem confusing, but you can easily make a business page on Facebook to get started. Follow these simple steps to create a Facebook Business page.
1. Go to Facebook, log in and get started
On facebook.com/business, click on the Get Started tab and choose Facebook Pages from the menu options.
Then, click the Create a Page button.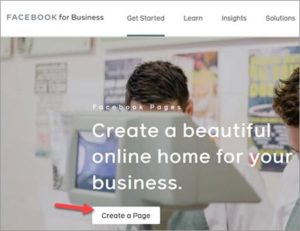 In the Create a Page section, input your business name or brand name in the Page Name section. Then, choose a category for your business. Facebook prompts you to type in the category you think your business belongs in, and then it provides choices that may match. For example, if you type "flowers," … Read more